Hog Roast Armagh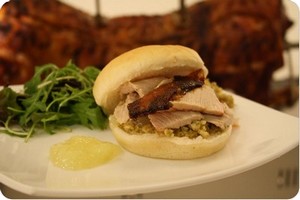 Just because a place is a city, it does not necessarily mean that the place is packed with hundreds of thousands, if not millions of people. Sometimes a city's heritage is all that really that counts. Armagh is just a city. Armagh is the least populated city in Northern Ireland with just fourteen thousand people but its religious historical importance is well documented.
Great cities deserve great food and Armagh is just one of many places throughout Northern Ireland where you can access the wonderful flavours of hog roast Armagh style.
Of course, even a small city needs a thriving business community and being able to entertain, wine and dine prospective clients and business associates in style is vitally important. If you run a business or have ever been given the important task of organising a business event that requires catering then it could be time that you considered making your next function a hog roast Armagh event!