Hog Roast Belper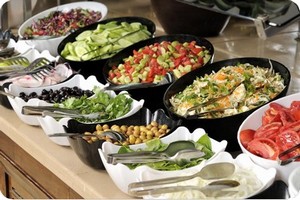 Belper houses 20,000 people and the name supposedly means 'beautiful retreat', or at least it's said to be a corruption of a word with that meaning, Beaurepaire, an old hunting lodge. It was first chartered way back in the early 1200's and believed to belong to the 1st Earl of Lancaster. There was also a chapel - St John's - from the same period which actually stands to this day.
The history from there on in tells the story of everything from coal to ironstone, nail making in particular has been a feature of the down, or was, right up until the 19th century when machines started to be properly utilised. However, you can still find a few of the old houses of nail-makers if you know where to look, the local tour being a starting point, they provide cracking service a few of the team have been on ourselves.
The economy today looks a little different, there's still a bit of manufacturing industry but mainly it's retail and services. Of course, we can't forget about talking about ourselves, the providers of a great hog roast service. We make hog roasts and we make them well, and we're not shy of proving it by taking as many jobs as we can and setting events on fire with fantastic hog roast Belper food.