Hog Roast Billericay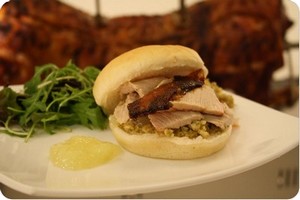 You may think that you know Billericay all too well from Gavin and Stacey, as the sitcom was set in this part of Essex. However, we hate to disappoint you but most of Gavin and Stacey was filmed in Wales. Not to worry, Billericay is well represented in the series and its forty thousand residents will probably have no issue with that at all.
What the people of Billericay would take issue with is not being able to provide great food at Billericay functions. Gavin and Stacey saw a number of small dinner parties, but what if you wanted to cater for something on a larger scale? Hog roast Billericay to the rescue!
A hog roast can be the saviour of almost any function event organiser, whether the function is a big get together at a hired venue or a corporate business function. You see, hog roast can satisfy both these needs and satisfy it in the style you want. Hog roast Bexhill style means taste and diversity together!