Hog Roast Birkenhead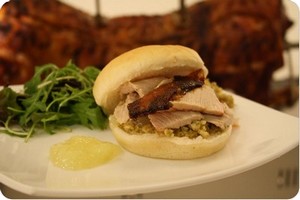 No here is an interesting fact about the River Mersey. The very first ferry across the Mersey dates back to when? You may be surprised by the answer. It was 1150! Apparently Benedectine monks built a priory in Birkenhead, thus the need for a ferry. That really is quite some time ago.
Of course, the Mersey ferry is still going strong all these years later although the boat technology used has probably advanced significantly since 1150, when a ferry crossing may not have been 'plain sailing'. Birkenhead has advanced too and is now a thriving Wirral town of around eighty four thousand people.
So what do the good people of this busy Wirral town enjoy to eat when they attend special functions in the area? Is Birkenhead a place where catering habits are stuck firmly in the past or has it followed the growing trend of the rest of the UK? Are we seeing the rise of hog roast Birkenhead?