Hog Roast Birmingham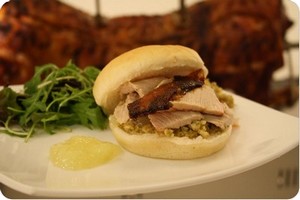 Birmingham. It's not only one of the best known locations in the United Kingdom but also one of the most important too. Why, because in this city there are no less than six universities, making Birmingham one of the key locations for learning in the country, if not Europe. It is hardly surprising though, as Birmingham is the largest and most populous location outside the capital, thus the title the second city, with over one million people calling Birmingham (or Brum as it is affectionately known) their home.
Birmingham may not have the romance or fascination that other cities in the UK seem to possess but Birmingham does not seem too perturbed by this and it does the job of making a home for so many people very well indeed. Birmingham really is at the heart of the nation. It is also has a fairly good sporting history too. Don't forget that this city is home to not one but two big teams in the shape of Birmingham City and Aston Villa, though both teams are not quite at the top of their game at the moment. Still, it just goes to show that Birmingham is not only a thriving education centre but one of sport too.
With so many people in such a large city as Birmingham, you can expect there to be a large number of places to eat out, and with the incredibly diverse ethnic make up of this city, you are certainly spoilt for choice in that department. However, when it comes to celebrating a special occasion then Birmingham is following many other UK towns and cities by developing a strong affection for a decidedly veteran style of catering. We are of course talking about hog roast Birmingham.