Hog Roast Bridgend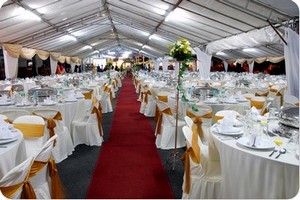 Bridgend is a lively town with plenty to see. As well as historical attractions such as a 12th century castle and a grade II listed pub, Bridgend also offers many modern attractions and is known for its selection of designer shops. The town has a market, which dates back to 1837 and is today held in the Rhiw Shopping Centre.
Bridgend has a thriving nightlife and is home to many music venues, where rock, indie and heavy metal musicians often play. There are also several country parks in and around the area, which are ideal for activities such as cycling and wildlife spotting. Also close by are several beaches, where locals and tourists can enjoy adventurous activities such as surfing, kayaking and rock climbing.
There is no doubt that Bridgend is a location that offers something for everyone. Its selection of parks, interesting building and activities make it the perfect place to hold an event. Bridgend is a great location for small or large gatherings. The town's scenery, historical buildings and modern amenities provide the perfect setting for any event and you can make your day even more special by opting for a hog roast.