Hog Roast Brightlingsea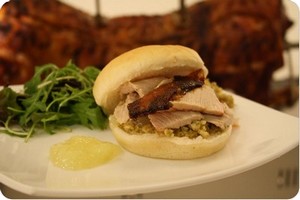 I am a hog roasting caterer and have been for a number of years now. I was asked, this past summer, to ply my trade at the annual Brightlingsea Free Music Festival. It's a fantastic well-known festival which hosts an eclectic array of musicians and, therefore, attracts an eclectic crowd. It was established in 2001 and even today, prides itself on remaining free of charge to all visitors.
Brightlingsea is a beautiful seaside area. It's been around since Saxon times and was, of course, an important place to gather shellfish such as oysters. In fact, this fishing industry was a mainstay of life in Brightlingsea and included an abundance of sprats as well.
There came, just before the Norman Conquest, a contract by the King to the five important Channel ports of the day that they should provide ships and men for the country. These were called the Cinque Ports and still exist today, but now only in a ceremonial way. There were 'limbs' to these ports back in the day, and Brightlingsea being a Limb of Sandwich, and was the only one that existed in Essex.