Hog Roast Brighton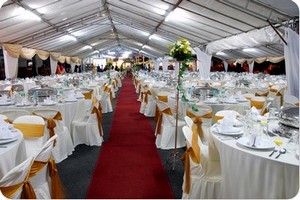 Oh, we do like to be beside the seaside, don't we? Perhaps not as much as we used. The heady days of the mass exodus to the seaside resorts up and down the UK seems to have calmed down somewhat over the years, probably thanks in no small part to the availability of cheap flights abroad to warmer and slightly more exotic locations. What? More exotic than UK resorts? Surely not?
The UK seaside resort still has its charms though and no amount of non-stop sunshine, thirty degrees heat and clear blue seas can stop millions of Britons flocking to our seaside towns year after year. After all, some of our resorts do have something quite special to offer beyond the donkeys, teeth breaking candy and kiss me quick hats. What about Brighton's very own Royal Pavilion? This splendid nineteenth century building looks like it belongs in another part of the world thanks to its incredible Indo-Saracenic design. And what about the Brighton Festival, the annual event that provides a showcase for artistic talent? Brighton is a seaside resort with depth.
Maybe we can add to this list of Brighton's virtues great special occasion food, too, for Brighton is following a growing trend in the UK that is transforming the world of event catering. Kiss me quick and serve me a hog roast Brighton style!