Hog Roast Cambridge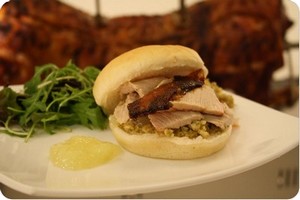 The City of Cambridge in East Anglia is renowned for several things, mainly the world famous University which was founded here in 1209 and is regularly ranked in the top five educational establishments on the planet. With a population of over 110,000 residents more than 23,000 of these are students, this is a real coup for the hog roast Cambridge company 'Chef and Griddle' which we started several years ago and we have seen go from strength to strength.
As with the great age of the University of Cambridge hog and spit roasts in general have been in existence since medieval times which encompasses the 5th to the 15th Centuries in Europe and would have been regularly enjoyed by the Vikings when they invaded the city and created a significant trading centre in the settlement.
Using this vast history and knowledge of the hog roast Cambridge we have developed our business to cater for all manner of proceedings and parties such as fetes, birthdays, festivals and charity events. No group of revellers is too big or too small and the spit roasting machines can be utilised to roast various locally obtained meats and can even be transformed into a huge BBQ and sausages, burgers, chops and kebabs can be supplied, perfect for those summer months. The options are available to either hog roast hire Cambridge just the spit machine itself for a day and night or even the weekend and the cost includes the gas and a well trained expert member of our team to show you how to produce perfect finger licking pork which your guests will be talking about for months.