Hog Roast Chelsea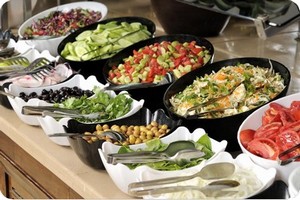 Chef and Griddle hog roast Chelsea catering has just got better! We've added new equipment and new menus to our name, and we've even brought on board some new first class hog roast chefs and assistant chefs to really start your event off with a bang. But that's just the half of it, because we've found several new pig farms from across the lands who're helping us cope with growing hog roast catering demands by providing us the tastiest free range pigs.
The pigs we cook are decided by the details of event, particularly the number of heads to feed. We have pigs in all their sizes, sourcing different sized pig for different sized events is childs play for us. The maximum weight for a pig we can cook is over 90kg. To put that into perspective, the average British male is a whole 10kg lighter than that. A pig of that size can provide a monolithic banquet, one big enough to feed hundreds of people - and scrumptious by every measure.
With pigs of that size we can engage your guests visually and really give them an appetite. It's easy to get excited if your a guest at a party, wedding or other celebratory event and there is a chef there with a huge, wholesome, succulent spit pig in motion.