Hog Roast Hatfield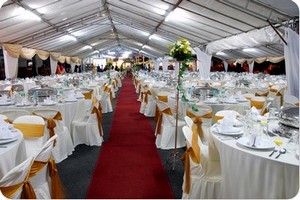 The actual roots of the practice of hog roasting are hard to trace, but there is no doubt that the simple, effective method of cooking has been used for centuries and almost certainly in a historical place like Hatfield. Perhaps most recognizable as a medieval practice, spit roasting is an excellent way of cooking for a great deal of people at once. In medieval times, huge hogs would be cooked over open flames for hours to feed hundreds of people at large social gatherings and banquets. It must have taken some real elbow grease to keep turning that spit for hours!
We have spent many years in this business and are proud to call ourselves industry professionals. We are always happy to cater for any event; big or small! We can offer full catering packages with waiting staff, front of house staff and catering assistants (this is perfect for large events, so that you don't have to get your catering needs from different places). We also cater for much smaller events, such as post-match snacks and small, intimate parties. With great food and great service, it's no wonder we are the leading hog roasting company in the country.
We have decades of experience in the business of hog roasting, and are proud of our roasting machines. They are the result of years of careful design, ironing out all previous flaws and letdowns of previously available machines. We believe our machines make the perfect roast every time, and look stylish while they're at it.