Hog Roast Hemel Hempstead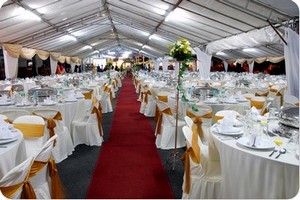 For hog roast hire Hemel Hempstead, as with anywhere else, the importance of good food is growing all the time. When you want food at your special event, the quality and taste is paramount. We know all too well that poor catering can really put a dampener on an event, which is why we pride ourselves in being the best of the best. And with a hog roast, that's what you get.
Given that the history of Hemel Hempstead stretches as far back as Roman times and there are plenty of artefacts to prove this, there is no doubt that at one point or other the people of the village have been fed by hog roasting. Perhaps most popularly depicted in medieval times, the practice was so often used because of the ease of feeding huge numbers of people by the cooking of one item. A whole roasting hog is just as much of a grand sight today as it was back then.
Want something different? The sight of a whole hog roasting to perfection on a slowly turning spit is as different as you can get! It's no wonder we are already receiving orders for hog roast events, and our client list is always growing. We never get bored of the delight on guests faces when they see the theatrical sight of a hog roast, and that satisfied look of contentment after they have had their fill of our delicious catering options.
For a hog roast Hemel Hempstead, you can hire one of our machines to use yourself. Though it may sound daunting, we hire out our machines to private users every day and always receive glowing reviews about the ease of use. Years and years of experience in hog roasting has led us to design what we believe is the ultimate hog roasting machine, which is also straightforward to use. Now instead of prodding at a barbeque, you can cook delicious pork for your guests and not have to worry about burning sausages.