Hog Roast Thirsk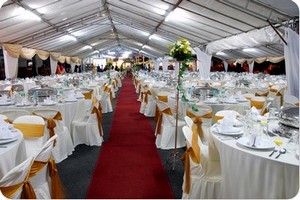 Television, books and cinema play a very important role in society, probably far greater and far more influential than we realise. And when you consider how these media can affect the places where we live, it's even more surprising. There must be hundreds of examples of films and books that have been based in certain locations which in turn has seen a huge rise in that locations popularity. Not that many of these places are at all sad about that. Indeed, it can often give the location a much needed tourism boost.
James Herriot's home town of Thirsk is one such example. Herriot was a vet based in the town, and though he did not call it by its true name in his books, Thirsk is now a popular attraction with Herriot fans world wide who come to see his old practice on Kirkgate.
Of course, Thirsk has another big claim to fame and that is its world famous racecourse but Thirsk is in the middle of a catering revolution, too. One that is affecting the whole of the UK and one that could help see us all enjoy something a little bit special next time we are at a special event or big function. It does seem that Hog roast Thirsk fever is catching on and could be turning into an epidemic!