Hog Roast Wolverhampton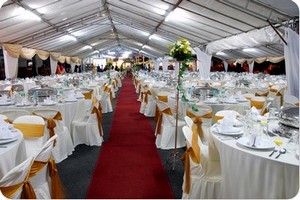 Wolverhampton is an ancient town in the Midlands and within easy reach of the M6 which is what makes it such an excellent location for us at hog roast Wolverhampton: we can pack up our ovens, hit the motorway and be with you to roast you a fine organic pig in a matter of hours.
We think that high quality is essential in every ingredient for you to get the most out of your hog roast Wolverhampton for this reason we have worked hard to build up good relationships with our suppliers. We actually go the farms from which we buy our free range organic pigs, so not only do we absolutely know and understand how they are being farmed, we are also able to choose our pig which means we can choose exactly the right animal for the event, benefitting both us and our clients.
Being the soft hearted bunch we are though, we simply can't get too attached to the pig as that would just make it too difficult to roast it later!
At hog roast Wolverhampton we really do work hard to ensure your event is a success: from sourcing the best ingredients to smaller details like the positioning of our gazebo. Whatever the weather, we will find the best spot to ensure either maximum shade from the sun or minimum dampness from the rain.
It really is important to us that your day goes well with no hitches or frustrations to blight the event: which is why we come equipped with chairs, tables, cutlery, even napkins and a retinue of well mannered, enthusiastic and professionally trained waiting staff.