Hog Roast Buckinghamshire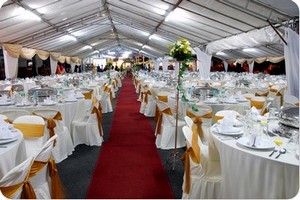 Amidst the beautiful area of Buckinghamshire lies not only picturesque landscapes but also something that can not be compared to anything else in the area - that is Hog Roast Caterer! So not only can the area boast being the setting of Midsomer Murders, the meandering River Thames, the exquisite Chilterns but also being the home to Hog Roast Caterer means that it can also add an excellent catering service to the list!

In all the years we have been in the catering industry, our hog roasts have always gone down a treat. We put it down to how we've perfected the art of hog roasting over the years so when we cater for events we get it right every time! The meat we cook simply melts in the mouth and is so tender and tasty as we know just how to cook it! The aromas make you swoon and they definitely make you work up an appetite and make it even more worth the wait when you get to tuck in to the feast we've prepared. If a hog roast doesn't float your boat, perhaps our spit roasted lamb, beef or chicken will. All served with the most delicious sauces and sides which accompany the meats beautifully, fully enhancing the meats flavour. All our meats are sourced locally providing the best of British! Our events centre around the meat, sat roasting away as it looks fantastic, fully on display for guests to see.