Hog Roast Cumbria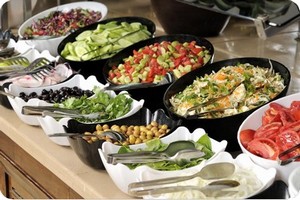 Rural heaven. A place of outstanding natural beauty, serenity and tranquility. Covered with dales, valleys, tarns. fells and forests, Cumbria is simply divine. A place to relax, walk, and take part in exciting outdoor activities. There's so much to see with castles, forts, old mills, abbeys and priories, it's English heritage at it finest. After a days walk around the Lake District, or a day out on the lake catching fish there's no better way than to sit back and relax with some good company thinking about the amazing sites you've seen armed with one of Hog Roast Caterer's hog roasts.

It's not surprising why the likes of Beatrix Potter and William Wordsworth were inspired by Cumbria, it's such a great place to be. We know we're certainly inspired to create some fantastic flavors for our hog roast cumbria food, from the meat itself to all the trimmings. The rural communities never fail to amaze us with the spirit inherent within them. We feel privileged to be catering in Cumbria as it is such a picturesque place to be. We've catered for the corporate events to sporting events, weddings to birthdays, and community events to name but a few. All have been a pleasure, each as exciting as the next and Hog Roast Penrith havemet some truly great people along the way.

At Hog Roast Carlisle, we pride ourselves in offering a professional catering service at competitive prices. With an extensive range of menus, meats, sauces, sides and more, we can cater from the largest event to the smallest. The sky is the limit for Hog Roast Caterer. We love what we do, providing great food that's sure to be the talking point for days. We say it's great, not to blow our own trumpet but because we know it's great and years of experience tells us so. Hog roast cumbria cooks for hours mean the flavors of the meat are immense and watching the hog roast on site is a spectacular site which always impresses guests. You really cannot beat a good old traditional hog roast in good old traditional Cumbria.