Hog Roast Shropshire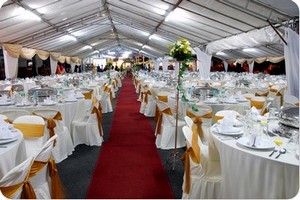 The region and county of Shropshire is truly a magnificent place. Steeped in glorious history and full of the beautiful things which make Britain truly great, this area has allowed us to grow into one of the finest event caterers in the whole of the country. Our main area of speciality lies in providing the people of Shropshire with sensational food at the events of their choice. By centring our catered services with and through the use of the hog and spit roast, we ensure that our meats are beyond the quality of that which can be found in any restaurant, anywhere in the country.

Our hog roast Shropshire meats are roasted whole, so that the full goodness and roasting/basting qualities are maximised. By roasting meat like this, we fulfil many criteria in such a prolific manner that our clients just keep coming back again and again. The first of these criteria which our wedding catering, corporate catering and our private party covers is exceptionally brilliant tasting food. By slow roasting meat over flames in its whole state, the crackling which is produced is simply stunning. Added to this is our technical and culinary skill. By using slow roasting, the meats are so impeccably moist that it literally melts in the mouth. Along with the quality of food at all of your catered events, the full sensory experience which the hog and spit roast provides is something which never fails to impress our clients.

By slow roasting on our lovely spits at all of our events, from Shrewsbury to Oswestry, ou clients get to indulge in all the anticipation that roasting meat gives. The sight of a turning hog as it reaches its glowing and golden stage is truly something beautiful to behold. Couple with the smells – and its something that not many people can resist, especially when the crackling is so crispy and the meat so moist and tender. As we roast whole meats and use only the freshest and most tantalising of sides and accompaniments – our catering services can feed any number of people at any event – all over the Shropshire area!