Hog Roast West Midlands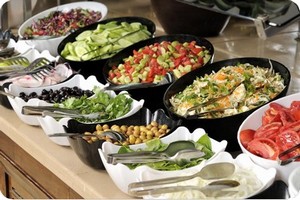 Nestled between the noted culinary powerhouse towns of Nuneaton (famous for its oatcakes) and Wolverhampton (known for its sauces), the area around Edgbaston home of cricket is another great place to cook a roast hog. Being home to well over 2.5 million people, there's a fair chance that there are thousands of families, businesses, educational establishments and community groups in the region all wanting to have a piece of our hog roast birmingham pork.

When entering the sprawling conurbation of the West Midlands, you'd be forgiven for thinking that it was little more than a concrete jungle: dominated by bleak office blocks, massive hypermarkets that resemble cavernous white metal sheds and grim housing estates. However, there are more than just the handful of small pockets of tranquillity you would expect there to be like the delightfully rural area around Stourbridge.

With so much local produce within easy reach, it means we're able to choose the finest local produce that's available, ranging from cheese, chicken and vegetables, as well as the pig itself. The area around Sandwell is home to many canals, and parks, shares borders with counties that have great reputations for farming.