Hog Roast Bexhill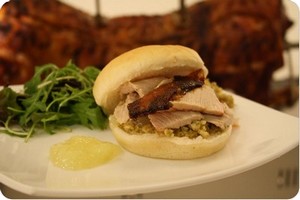 We do like to be beside the seaside! It's that totally British 'thing' we all have about eating ice cream when it's blowing a gale, wearing sandals and eating fish and chips overloaded with vinegar. You could say that it's as fundamental to British culture as the red phone box and bobbies on the beat.
Bexhill and its forty one thousand residents will know a thing or too about the seaside, for their town is a little piece of seaside heaven on the East Sussex coast. They will know the culinary delight that is fish and chips all too well, but what experience do they have a slightly more upmarket culinary speciality? Forget fish and chips Bexhill, we are talking hog roast Bexhill!
Yes, hog roast is making a name for itself all over the UK and Bexhill is just another location that is falling for the charms of this ultra traditional, medieval dish. There are a number of reasons why this corner of East Sussex is turning into 'hog roast Bexhill'.