Hog Roast Sidcup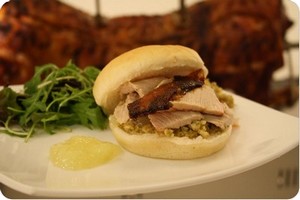 Nearly every major town has a claim to fame or two. It could relate to a very well known building, a monument, a factory or company that is based in the town or it may have been the birthplace of some well known individuals. But what about defining moments? That point in time when something truly special happened that was to define the future. Sidcup is just such a place where one of the most important decisions in British history was made, allegedly.
Yes, Sidcup was the place where Mick Jagger and Keith Richards decided to form a band, and obviously the rest is the stuff of music legend. Okay, so it wasn't some key scientific discovery or life changing invention but, to many people, the Rolling Stones are far more important than all that!
Something else that is maybe a little less important is catering for that all important special event. These have certainly not been treated with the degree of care that they have deserved in the past with many people opting for decidedly dull and bland options at special events. There had to come a time when people grew tired of such poor excuses for occasion catering and it seems that time has come. Hog roast Sidcup is fighting back!