Hog Roast Twickenham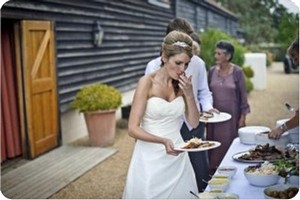 Twickenham will always be the ideal location for a hog roast. Its tranquil setting and historical backdrop should make Twickenham the perfect spot to have your own feast that would feel like it dated back to medieval times. However, when it was the servant boy who would have been slowly turning the meat on a spit, we now have expert chefs to ensure the pig is cooked to perfection. Hog roast Twickenham have the best chefs and most professional equipment to ensure that your party is truly a one to remember. We only get hold of the finest cuts of meat as we are well aware of the importance of the produce we buy for the events we host.
If you fancy a smaller, more personal, party then why not just hire out some of our spit roast equipment? You could set it up in your back garden or maybe take it to a small local event where you will surely be the star of the show. For an additional cost you can also get the pig as an extra, to slowly cook for the guests. However, when you go for the whole package from hog roast Twickenham we will truly wow the crowd with a whole menu of amazing food. This ranges from appetisers, soups, desserts and different cuts of meat, as well as just pork. All of these can we tweaked and altered to your satisfaction with our chefs truly working to their best when they are making original creations for the menus. As the Hog roast Twickenham party winds down at the end of the night our team of experienced waiters and waitresses will clear away all traces of the banquet will you continue to play the host.
A Hog roast Twickenham could be the perfect way to enhance so many special occasions. It could add bit of wow factor to the main meal of your wedding day, where we can handle all the food planning details leaving you to sort out all other aspects of your special day. We also cater for corporate events, understanding the importance an amazing feast can have when trying to create the right atmosphere for big clients, or just provide a thank you banquet to hard working staff. Christmas is normally a time traditionally reserved for turkeys but at Hog roast Twickenham we feel the hog roast is the perfect way to end the year. If it's an end of year office party or a private event we are able to start off your festive season with a bang.