Hog Roast Staffordshire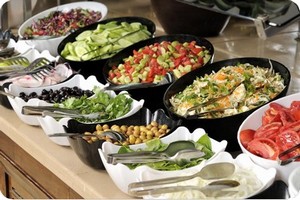 The central belt of England has much to be proud of. The history is well known, and the stoic and hard working nature of the people demands that when they settle down to enjoy themselves and relax with a catered event, they should be given the very best that is possible. It is in this arena that we apply our excellence. It is, thankfully, better known now than in recent days just how much quality can be encapsulated within a hog and a spit roast event. Other forms of catering and food preparation don't even come close. As a bespoke and tailored event catering provider, we take the very best from the classic notions of the hog and spit roasting cooking and roasting method, and apply this to modern culinary pursuits. Combined with exceptional service through dedicated staff, our varied and broad-reaching events have thrilled the hearts and taste-buds of those all over the Staffordshire region.

From Telford to Stoke, our events have helped to make us into what we are today – which is the regions premier and leading catering service provider. Our services which we offer at clients' venues and choice of residences are split into three main categories. The first, foremost and most popular of these (based purely upon instances occurred) categories is the private function or garden party. Here, the laid back approach of the slowly roasting hog really comes into its own. Our clients simply cannot get enough of the sights, sounds and smells which drift and surround them whilst they relax with cohorts. Next is our bespoke wedding catering service – this is highly popular, as the food which is served is exquisite, whilst retaining all the sensory theatre which our functions are completely synonymous with.