Hog Roast Wales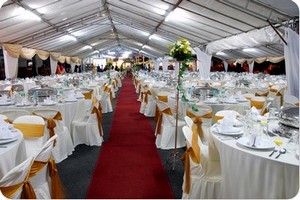 Hog Roast Wales and the whole Welsh country-side are famous for many reasons – most of which revolves around the country's natural beauty. Along with that, it is commonly and widely accepted that the people know how to enjoy themselves! At Hog Roast Wales, we have found this to be true and we absolutely love it! Our hog and spit roast catered services centre on the employment of hog roasting at the core of our catering at private and public events. By roasting whole meats slowly and with much visible and sensory theatre, we have found that there are huge advantages for the customer. First and foremost is the taste. By roasting whole meats, the flavours which are generated by the entire carcass are exquisitely retained. This is amplified through the use of slow roasting, which gently heats the meat and keeps it supremely moist.

The theatre of the occasion is also hugely popular, as this allows people to really get involved. From Llangollen through to Crickhowell, the people of Wales simply cannot get enough of the sights, sounds, smells and taste which our hog and spit roasting brings. The price is also much cheaper than other forms of catering, as we're not messing around with fillets or cuts. We use the whole animals, and the meat is absolutely stunning to boot. Our events include hog and spit roast wedding catered event, private functions and corporate hospitality catered events. At our wedding catered events across the whole nation, we have helped beautiful memories to be made – filling the dining sessions with theatre and joy – just what our clients love.
At Hog Roast Wales corporate events we allow much merriment and conversation to be had – fuelling the fun and ensuring that people are wowed by the food they receive. At our celebrated private parties, we have given the people of Wales real reasons to shout and sing (not that we normally need them!). On top of this, we hire out our machines out for all to try – when it comes to providing the best in terms of event and party catering, Hog Roast Wales has got it all!